Industry Solutions
Energy and Renewables
Find out why Energy and Renewables companies prefer SMS to stay in touch with their customers and field staff.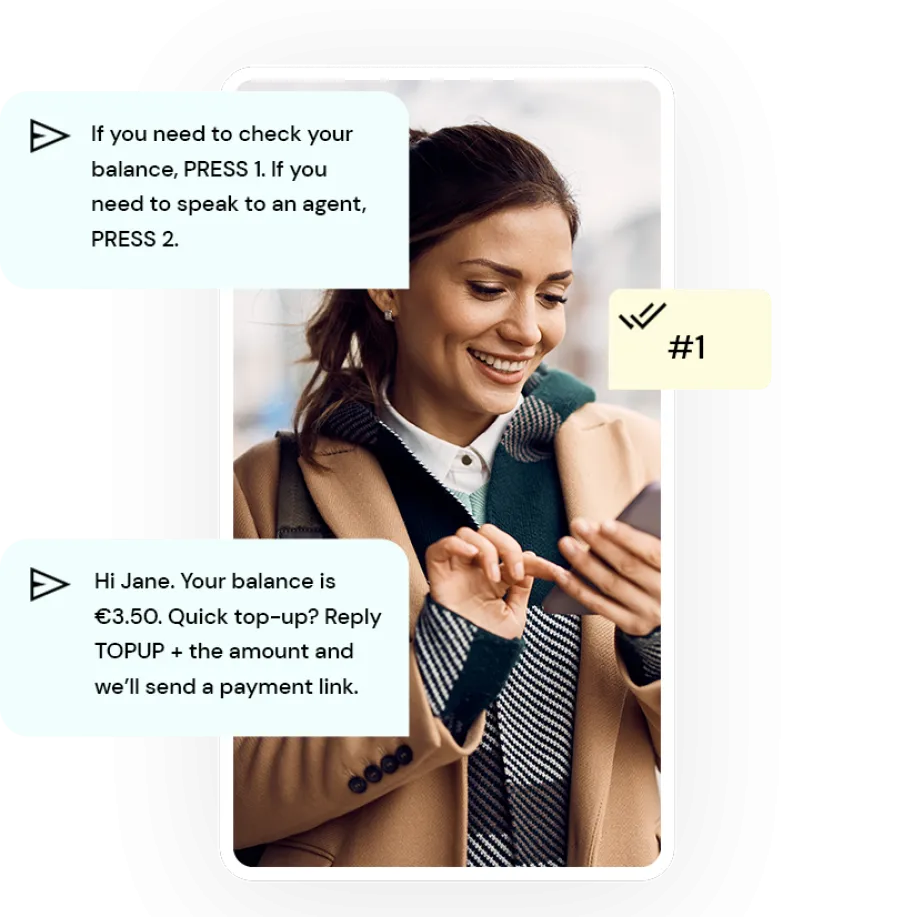 SMS in the Energy and Renewables industry
The energy and renewables sector relies on efficient and reliable communication for successful operations. SMS is ubiquitous, impactful and agile, making it an valuable tool that can be used for a wide variety of purposes which we explore below.

The Púca platform and APIs connect directly to the Irish mobile network SMSCs (message centres) and we have a solid interconnect network for UK and International messaging. In Ireland and the UK we provide numbering or 'SMS Inbox' options including dedicated long numbers as well as shared or dedicated short codes.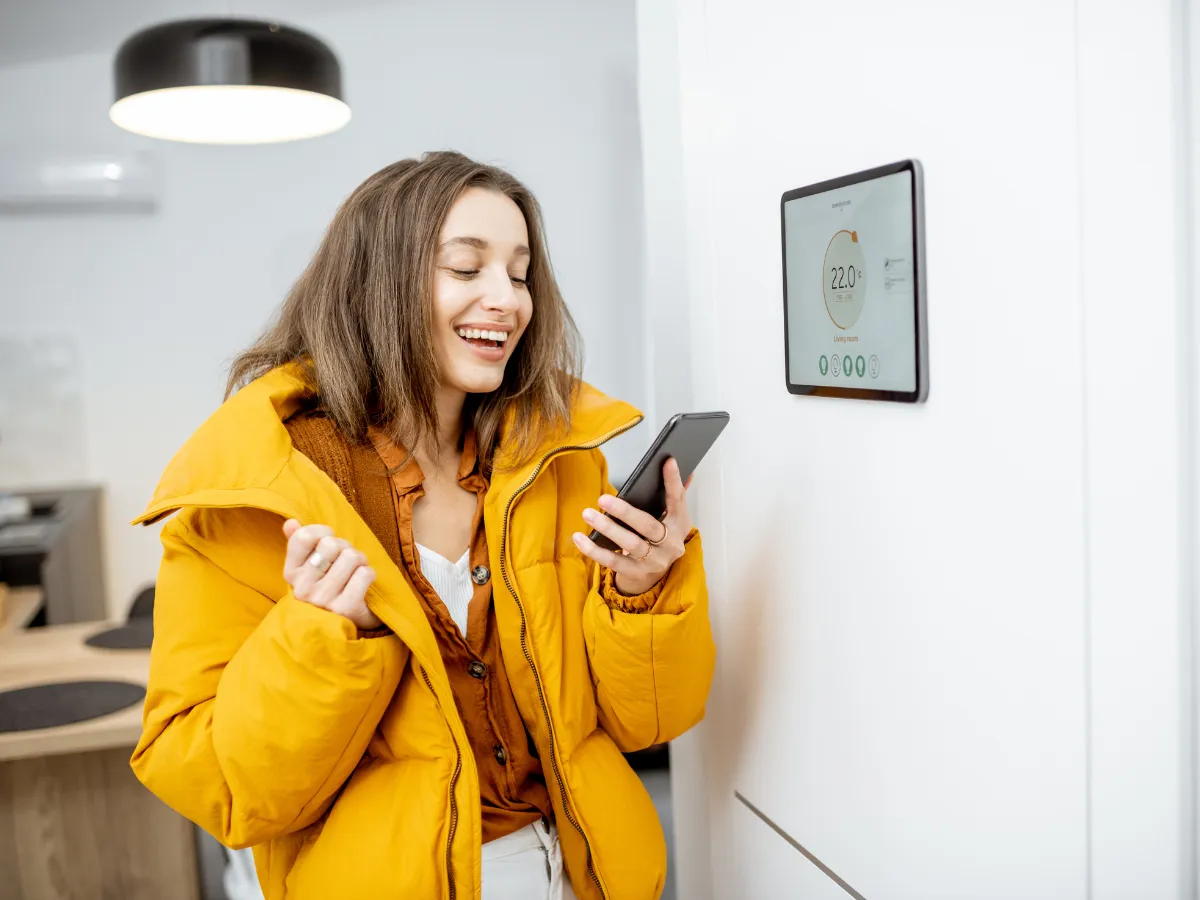 Our valued clients include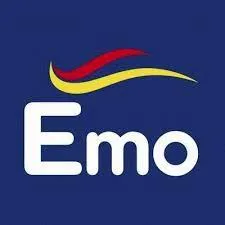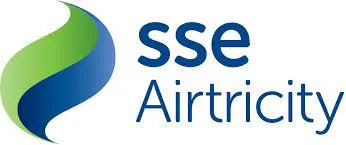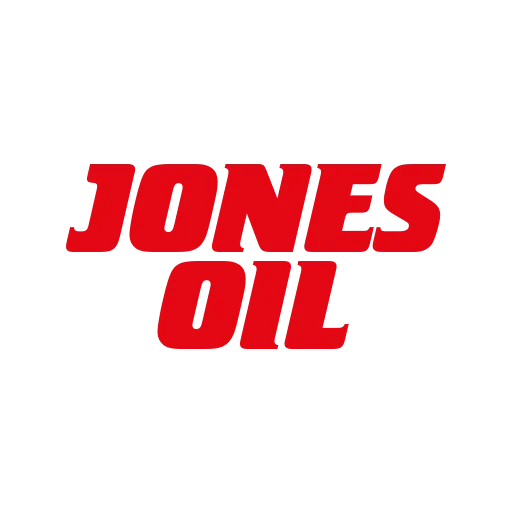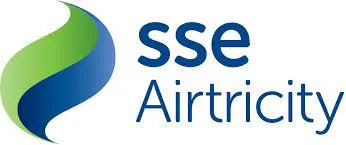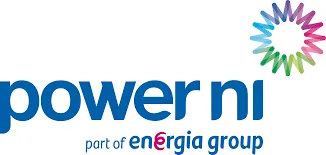 ---
---
Core product
Unlock the power of SMS with Impower™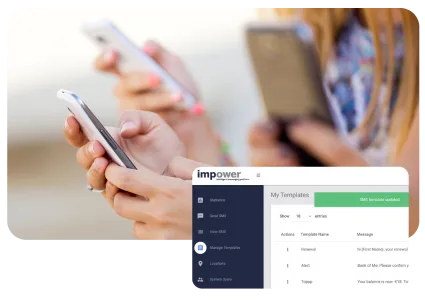 Impower™ SMS console
Our Impower™ console makes it incredibly simple for your team to communicate by SMS with your customers and staff.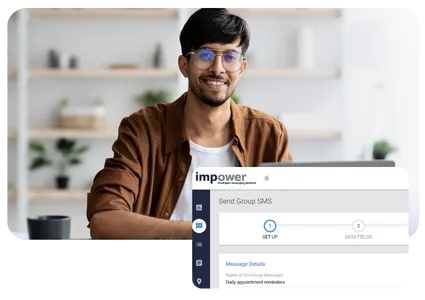 Impower™ SMS API
Our developer RESTful API is the fastest way to integrate SMS messaging into your customer journeys.
Energy and Renewables
Optimising communications with SMS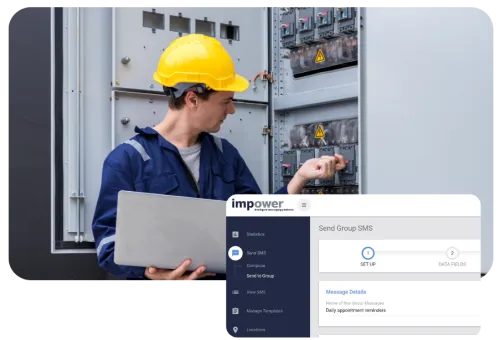 SMS Use Cases
As energy customers, we all have first hand experience of the benefits of SMS notifications. Here are some of the most popular use cases;
Billing and payment reminders: remind customers about upcoming payment due dates and provide information about their account balance.
Outage notifications: quickly notify customers of power outages and provide updates on restoration efforts.
Installation appointment: remind customers about upcoming appointments, such as home energy assessments or installations.
Meter readings: allow customers to submit readings or other queries by SMS
Customer service: communicate with customers and provide quick answers to common questions.
Business continuity: SMS is ideal for staff communications in an emergency
SMS Benefits
There are a number of reasons why SMS is so useful for this sector;
Immediacy: SMS allows waste and recycling companies to quickly and efficiently communicate with customers, whether it's to provide updates, answer questions, or send reminders. This can be especially important in the case of emergency situations or time-sensitive issues.
Personalization: SMS allows you to tailor messages to individual customers, using data such as account details and waste generation patterns to provide relevant and personalized information. This can help to build trust and strengthen the customer-company relationship.
Convenience: SMS is a quick and convenient way for customers to interact. It allows them to get the information they need without having to make a phone call.
Cost-effectiveness: SMS is typically cheaper than other forms of communication, such as phone calls, making it an attractive option for waste and recycling companies looking to cut costs while still maintaining good customer service.
---
Púca Solutions
SMS messaging made easy with Impower™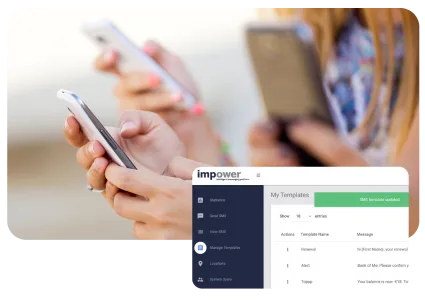 Self-service console
Impower™ is our SMS console which makes it simple for your entire team to communicate by SMS with your customers and staff. Simply load up your list and send immediately, or schedule for later.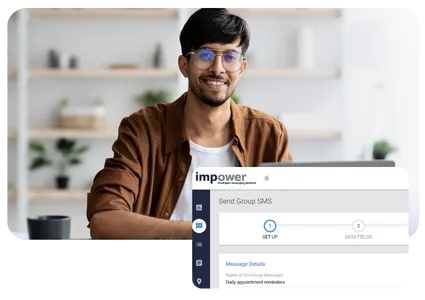 API for automated SMS
SMS-enable your CRM application and get all the benefits of bulk and inbound SMS messaging without the hassle of manual set up by using our RESTful API.